"100% Customizable To Your Unique Style!

"
For Use On iPad, Tablet, Computer, Notebook & Print.

The horizontal format is ideal to beautifully display your listing presentation. You can change, modify, or update your listing presentation at any time by using Microsoft® PowerPoint. And since it is a PowerPoint creation... you can email your presentation to your clients at the click of a mouse!
"The Strategic Advantage Listing System!"
All Designs Include Content Proven To Win Listings
Click Any Presentation For Detailed View
System Includes
4

Additional Presentations!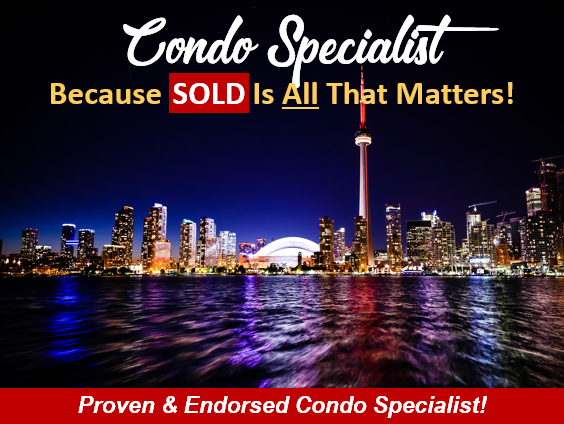 Condo Presentation
A listing presentation design dedicated to sellers living in a condo. Simply add your own style, content and marketing approach. Includes directions on how to swap out city photo with your city photo.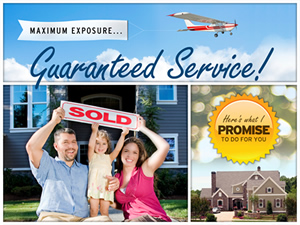 Pre-Listing Presentation
Sets The Stage For Your Arrival!
Gives you the opportunity to showcase your talent before you arrive for the listing appointment.
---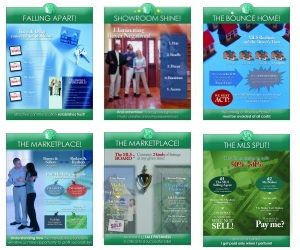 Solve Objections With 6 Visual Aids!
Were you aware if you answer objections with visual solutions, and not just through speech only, you significantly increase seller agreement? This is why we developed these 6 visual aids... to give you every opportunity to resolve issues and win listings.
---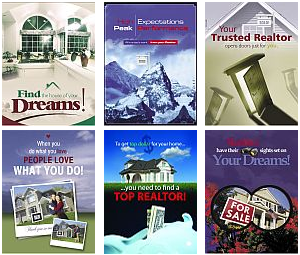 6 Professional Portfolios!
An awesome way for you to promote yourself to leads, clients and past clients. You can use any of these 6 professional portfolios in prospecting packages, open house packages, past client stay-in-touch marketing, farm promotion and much more!
---
Endorsed

By Agents Because it Works!
Robert Burns of RE/MAX Earns Over

$2,000,000!
I invested only $299 and made $18,489.17 when using it on just one listing. Since putting to use the entire package I have earned over $2,000,000 in personal commissions.
Preview The Listing Presentation
To View Actual Pages... Use This Slider Below!
Click the left/right arrow icons to navigate the presentation slideshow
Top 8

Benefits You Definitely Want!
1. Seller is
impressed

with your expertise.
2. Seller instinctively
trusts

you.
3. Seller considers you as the
authority

.
4. Seller realizes the
hard work

you do to sell the home.
5. Seller recognizes your
commitment

to the sale.
6. Seller respects your
experience

& cooperates with you.
7. Seller
believes

you have their best interest at heart.
8. Seller is
excited

about your marketing strategy.
But
Why

Does This Listing Presentation Work So Well?
Because It Gets The Seller
Excited

About You!
1. It
inspires

the seller to like you.
2. It
motivates

the seller to take action.
3. It supplies
proof

you will sell the home.
4. It includes
evidence

you have buyers for the home.
5. It
persuades

the seller to price right for quick sale.
6. It
informs

the seller how to showcase the home.
7. It
educates

the seller instead of 'sell' the seller.
8. It
generates referrals

because of seller satisfaction.
Here's
8

More Reasons Why It Works So Well!
Listing Presentation Designed To Impress Sellers & Win The Listing!
1.
Hammer

your competition.
2. Listings priced
right

.
3. Virtually
no

objections.
4.
No

cuts in commission.
5.
Longer

listing term.
6. Listings sell
faster

.
7.
Larger

commission checks.
8. Significantly
more

referrals.
Endorsed

By Agents Because it Works!
Lilo Clacher of RE/MAX Proven Professionals

Always Wins!
Since purchasing the seller presentation package and putting it to full use, I have NEVER walked away from a listing appointment without the signed listing in my briefcase.
Watch This Video To Learn Even More!
Click the play button or on the video box to play/pause the video.
"Why Sellers Like This Listing Presentation!"
Click the play button or on the video box to play/pause the video.
Endorsed

By Agents Because it Works!
Senjey Joshi of Homelife Diamonds

Writes...
It works! I went on my very first listing appointment using the 5 Step strategy and won the listing. The listing presentation is awesome!


Invest Now & Remember...
This is A Tax Deductible Investment