Top Listing Presentation Tips To 'Win' Listing Appointments
The Best Listing Presentation Tips To 'Win The Listing' On Every Listing Appointment.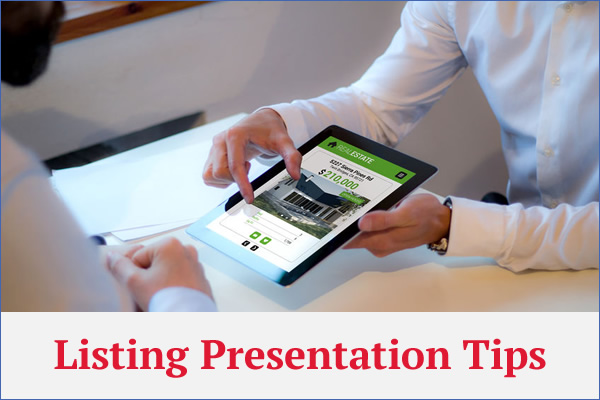 ---
A step-by-step article that contains the top 10 listing presentation tips to follow when on listing appointments. These listing appointment tips been designed to gain the seller's favor and trust, helping you 'win the listing' on every listing presentation appointment!
---
Top Listing Tips To Win The Listing On Every Listing Appointment...
Listing Presentation Tip 1: Find Out The Motivations Of The Seller
When you are making the listing appointment with the seller you must as them questions about the reasons for selling. The more information you have about the motivation of the seller and their reasons for selling the greater the chances of you winning the listing!
If you know the sellers motivations before the listing appointment then you can customize your listing presentation to better suite the needs of that seller. This way you are going into the listing appointment with a listing presentation that is already tailored for to that sellers specific needs.
---
Listing Presentation Tip 2: Research The Property Listing
In order to have the most effective listing presentation you must know all you can know about the property. Before the listing appointment you should look up past sales, get the tax records, check the sold price of comparable properties, even drive by the property to 'get a look' and take a photo!
You can customize your PowerPoint listing presentation to better reflex that listing and listing type, plus you will need this information to do a proper CMA.
---
Listing Presentation Tip 3: Prepare Yourself For The Listing Appointment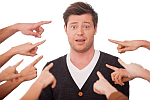 Sellers hire you!
This means you must be ready for the listing appointment to the very same extent you would be ready for a job interview.
And that's exactly what is happening when you are with the seller... because the seller is either going to hire or fire you.
So having a 'get ready' plan is a must.
#1. Of course you want to be at your very best in terms of personal image. This means you ought to be professional in your dress and courteous in your speech.
#2. Always bring 'breath mints' with you to the listing presentation appointment.
#3. Get yourself motivated. Now is not to time to be nervous and/or shy. People like to hang with enthusiastic people. So do whatever you must to get yourself into this peak performance state of mind.
#4. Wear a smile. Smiles create smiles and you do want cooperative sellers sitting at the kitchen table.
---
Listing Presentation Tip 4: Drop Off Your Pre-Listing Presentation To The Seller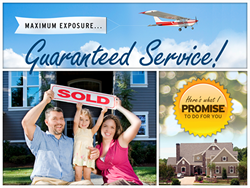 A pre-listing presentation is the most overlooked weapon in an agent's arsenal.
Were you aware it is the most important asset when it comes to putting the listing appointment odds in your favor?
This is why a Pre-Listing Presentation is one of the most important listing presentation tips, as its an essential must have tool.
Here are a few tips on what you ought to include in your pre-listing package.
1. Pre-Listing Presentation: Always drop off your pre-listing presentation package at least 2 or 3 days before the actual listing presentation appointment.
2. Testimony Presentation: Make sure you have a testimony presentation. Have at least 5 testimonies in your testimony presentation. Include it in your pre-listing presentation package.
3. Buyer List: Have your Targeted List of MLS Buyers prepared. Include a separate insert for each buyer. Also include a picture of the home where the buyer is now living.
4. The 30 Day Marketing Plan: Always include a summary page of your 30 day marketing plan within your pre-listing presentation package.
5. Listing Website: Also create a listing website for your potential new listing client. At the very least have a copy of your listing sites of previous clientele for your seller to view.
6. Public Open House Plan: There's more to an open house than simply putting up a few open house signs on the day of the open house. Always include your detailed open house marketing plan within your pre-listing package.
7. Office Open House: Once again provide details of your office open house to the seller in the pre-listing package.
8. Agent Open House: Simply a must for the seller. The seller wants to know you will be promoting their home to other MLS agents. Therefore have a detailed MLS agent open house plan included with the pre-listing package.
9. MLS Listing Agreement: It is always a good idea to include a copy of the MLS listing agreement the seller must sign. By including it in your pre-listing package you are giving the seller the opportunity to get familiar with the agreement.
10. Offer Agreement Forms: This simply sends the right message to the seller about your commitment to sell his/her home. Include this within your pre-listing package.
11. Recent Market News: It is always a good idea to give 'local' news about the local real estate market to the seller. This prepares the seller for intelligent conversation. Include this within your pre-listing package.
12. Sales Statistics: Once again it informs the seller of the market prior to your arrival. Your data should include past sales, expired sales and current competition. Include this within your pre-listing package.
13. Broker Letter: Ask your Broker to give you an 'official letter' from him/her and include it within your pre-listing package. The letter should state service terms and service guarantees.
14. Company Overview: The seller needs to have confidence in your company's track record of successful sales. Therefore give the seller this information by including it within your pre-listing package.
15. Your Personal Guarantee: Sellers also want to know they are placing their homes into the hands of an agent who is going to follow through on their various promises. Include this within your pre-listing package.
16. Stay-In-Touch Service During Listing Term: Feedback during the listing term is definitely something a seller wants and values. For this reason you will want to outline your service plan by letting your seller know exactly how you will keep him/her up-to-date during the listing term. Include this within your pre-listing package.
17. Internet Marketing: Give the seller a detailed outline on how you will market his/her home online. Include this within your pre-listing package.
18. Your IDX Website: Sellers look at homes online for 6 to 12 months before inviting an agent over to list. For this reason you ought to include your IDX website in your pre-listing presentation. This way you are giving your sellers direct access to all MLS listings and you are doing so via your own IDX site. This increases the likelihood of getting the listing.
---
Listing Presentation Tip 5: Prepare A CMA (Market Value Report)
The CMA A Part Of Your Listing Presentation...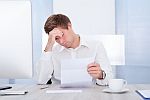 You want to have a CMA that starts with an executive summary and then provides the details of that summary to the seller.
Just don't take it for granted that a seller knows what a CMA is.
You must explain why professionals use a CMA.
And you must show the benefits the seller receives through the use of a CMA.
The following CMA tips are a must include within your CMA strategy.
#1. Pictures of competitive homes with home details.
#2. Expired listings.
#3. Price reductions of competitive homes.
#4. Sold properties.
#5. Opinion of market value range.
---
Listing Presentation Tip 6: Prepare Yourself For Listing Appointment Arrival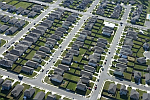 If you want the best possible listing appointment outcome than you must prepare yourself for a great listing presentation.
Simply do not jump in your car and head on over to the appointment, rather take this time to prepare yourself for victory.
As you know you must win the listing to earn income.
Because coming in 2nd does not pay you a dime.
Here are a few suggestions and tips for the best possible listing presentation outcome.
#1. On your way to the home listen to motivational music or coaching.
#2. Arrive 15 minutes early to view the curb appeal of the home and to take notes on it to discuss with the seller.
#3. If you have software that allows you to instantly create a listing website... do so in your car before you knock on the front door.
#4. If a competitor is on the same street take a look at that home as well and if necessary... take pictures too.
#5. Before getting out of your car prepare yourself. Double check your appearance and grab your breath mints.
#6. Make sure you are in a happy mood and your mind is in the state of peak performance.
---
Listing Presentation Tip 7: Say And Do This When You Greet The Seller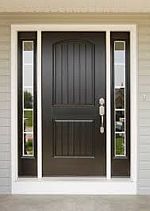 Sales experts suggest 70% of a person's decision to do business with you is based upon the perception they have when first meeting you. Therefore you must have a 'perception plan' when first meeting the seller at the front door.
Here are a few tips on what to say and do when you first greet the seller;
#1. When meeting seller at door say something positive about the curb appeal or landscaping.
#2. Then present your gifts... such as flowers, coffee or chocolates.
#3. When inside... ask seller if you can tour the home.
#4. During tour ask seller to highlight what are the main features and benefits of the home.
#5. Ask seller during tour if any improvements have been made and if so what are they and when were they made.
#6. During tour ask seller why he/she is moving.
#7. During tour ask seller if they have ever sold before.
#8. After tour go to kitchen table and prepare yourself for the listing presentation.
---
Listing Presentation Tip 8: Your Listing Presentation Checklist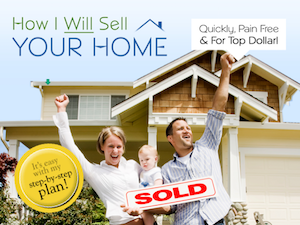 If you think you can 'wing it' without a real estate listing presentation then you have just significantly increased your odds at failure.
There are many reasons why wealthy agents use a listing presentation... with the #1 reason being perception and the #2 reason being control of the listing appointment itself.
Here are a few tips on the best listing presentation discussion flow;
01. Your listing presentation is in full color.
02. Focus on the Targeted List of Buyers.
03. Focus on solds.
04. Focus on days on market before sold.
05. Highlight expired listings.
06. Show how many days before expired.
07. Show net sales price after deductions.
08. Include a letter from your Broker.
09. Display your current listings.
10. Testimonies a must.
11. Listings under contract.
12. Current market data.
13. Market absorption analysis.
14. Samples of Just Listed and Just Sold marketing.
15. Your Internet marketing plan.
16. Your 'share the listing with other agents' marketing plan.
17. Your personal designations, recognitions and awards.
18. Newspaper articles about you.
19. CMA (comparative market analysis).
20. Pricing presentation.
21. Staging strategy.
22. In-House selling display cards.
23. Open House strategy.
24. Sign strategy.
25. Update listing strategy.
26. Open house for office and MLS agents.
27. Business marketing strategy.
28. Seller assisted marketing efforts.
29. Communication with seller plan.
30. Feedback after showings plan.
31. Google & Facebook marketing plan.
---
Listing Presentation Tip 9: Practice Your Presentation
People say that "practice makes perfect"... So before the actual listing appointment you should practice your listing presentation and check that you have remembered to include everything you need. This way you arrive for the listing presentation at the top of your game and best prepared to win the listing.
---
Listing Presentation Tip 10: Be The Listing Presentation Champion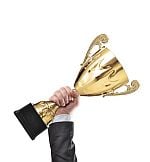 As you know... if you list, you last!
We all know just how important listings are to our incomes.
By applying the above listing presentation tips & strategies you will be giving yourself the absolute advantage when on listing appointments.
If you enjoyed this 'listing presentation tips' article you may want to check out best listing presentation scripts or 5 ideas for a winning listing presentation.
---
Share This Article
The Top 10 Listing Presentation Tips For Real Estate Agents
---