"What To Say To Stand Out, Impress The Seller & Win The Listing!"
"Where Do You Begin A Listing Presentation?"
'You Begin With Your Discussion Flow Page.'

---
Your Goal... To Win The Seller's Respect!
To win the seller's confidence and listing a strategy is required. That winning strategy demands your listing presentation accomplish

2

very important tasks.
"Task 1 - Win Seller's Confidence"
'This Is The Purpose of Section 1'
In section 1 is where you win the

seller's confidence

... because when you win their confidence you also win their listing. By discussing the

4

unique points within section 1 you prove to the seller you are an agent who is unique, competent and trustworthy. The result... they believe in you.

"Task 2 - Seller Signs Listing"
'This Is The Purpose of Section 2'
In section 2 is where the seller signs the listing. By discussing the 4 unique points within section 2 the seller recognizes you're not an average agent. Suddenly they know you are the right agent for the job. When that happens you walk out of the home with a new listing in your hands.

---
"Strategic Home Selling Marketing Plan"
'Your
12

Step Marketing Plan!'
It

persuades

the seller you are indeed an expert at selling homes. This results in the seller realizing you have the talent required to successfully navigate the sale of the home.


15

Listing Presentation Design Choices!
Includes Content Proven & Endorsed By Agents!
All Presentations 100% Editable &amp Customizable Presentations
"It's The Premier Listing Presentation!"
For Use On Computer, iPad, Tablet, Notebook & Print.

Your Sellers Will Recognize You're The Best Agent!
The horizontal format is ideal to beautifully display your listing presentation. This means your clients will be able to access your listing presentation on any device they love! You can change, modify, or update your listing presentation at any time by using Microsoft® PowerPoint. And since it is a PowerPoint creation... you can email your presentation to your clients at the click of a mouse!
Wondering What To Say In Your Listing Presentation To Make It effective?
---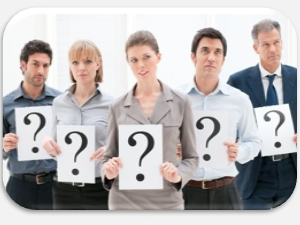 Consider This Strategy
We have written this extensive listing presentation training article to help you know what to say in your custom listing presentation.
Top 8 Benefits

Of An Effective Listing Presentation!
All Are To Your Financial Advantage!
1. Seller is
impressed

with your expertise.
2. Seller instinctively
trusts

you.
3. Seller considers you as the
authority

.
4. Seller realizes the
hard work

you do to sell the home.
5. Seller recognizes your
commitment

to the sale.
6. Seller respects your
experience

& cooperates with you.
7. Seller
believes

you have their best interest at heart.
8. Seller is
excited

about your marketing strategy.
Why

Does This Listing Presentation Work So Well?
Because It Gets The Seller
Excited

About Your Expertise!
1. It
inspires

the seller to like you.
2. It
motivates

the seller to take action.
3. It supplies
proof

you will sell the home.
4. It includes
evidence

you have buyers for the home.
5. It
persuades

the seller to price right for quick sale.
6. It
informs

the seller how to showcase the home.
7. It
educates

the seller instead of 'sell' the seller.
8. It
generates referrals

because of seller satisfaction.
Here Are
8

More Advantages You'll Enjoy!
All Because You Use A Listing Presentation Proven To Work.
1.
Hammer

your competition.
2. Listings priced
right

.
3. Virtually
no

objections.
4.
No

cuts in commission.
5.
Longer

listing term.
6. Listings sell
faster

.
7.
Larger

commission checks.
8. Significantly
more

referrals.
It's
Endorsed

By Agents Because it Works!
Lilo Clacher of RE/MAX Proven Professionals

Always Wins!
Since purchasing the seller presentation package and putting it to full use, I have NEVER walked away from a listing appointment without the signed listing in my briefcase.
Edee Franklin of Max Broock

Writes...
Powerful material that actually works. All I had to do was flip the pages to get the listing.
Senjey Joshi of Homelife Diamonds

Writes...
It works! I went on my very first listing appointment using the 12 Step strategy and won the listing. This listing presentation is awesome!