For Use On A Computer, iPad, Tablet, Notebook, Website, Email & Print.

The horizontal format is ideal to beautifully display your listing presentation. This means your clients will be able to access your listing presentation on any device they love! You can change, modify, or update your listing presentation at any time by using Microsoft® PowerPoint. And since it is a PowerPoint creation... you can email your presentation to your clients at the click of a mouse!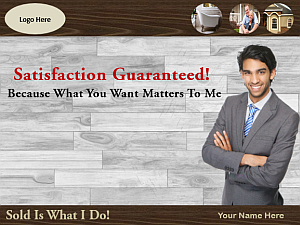 What Sellers Want Listing Presentation
Some sellers are very demanding. That's why we created the 'What Sellers Want!' listing presentation. The content will satisfy even the most analytical seller. Days on market, buyer statistics & even Internet facts are detailed.
---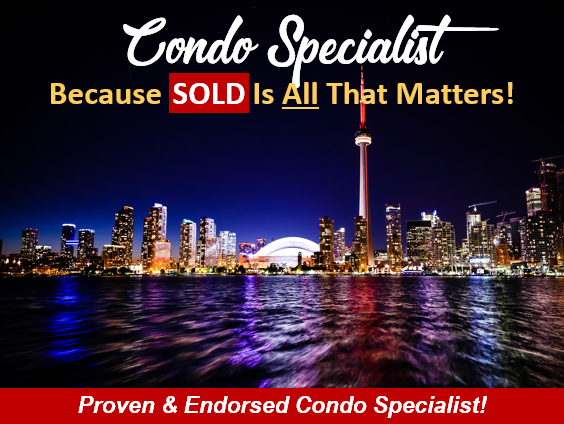 Condo Presentation Template
A listing presentation design dedicated to sellers living in a condo. Simply add your own style and marketing approach. Includes directions on how to swap out city photo with your city photo.
---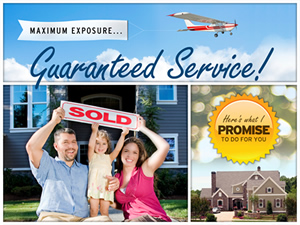 Pre-Listing Presentation
Sets The Stage For Your Arrival!
Gives you the opportunity to showcase your talent before you arrive for the listing appointment.
---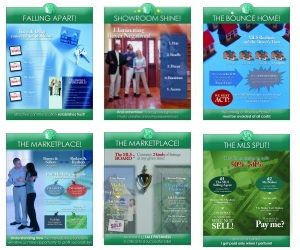 Solve Objections With 6 Visual Aids!
Were you aware if you answer objections with visual solutions, and not just through speech only, you significantly increase seller agreement? This is why we developed these 6 visual aids... to give you every opportunity to resolve issues and win listings.
---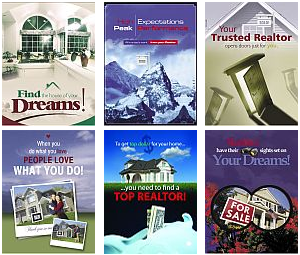 6 Professional Portfolios!
An awesome way for you to promote yourself to leads, clients and past clients. You can use any of these 6 professional portfolios in prospecting packages, open house packages, past client stay-in-touch marketing, farm promotion and much more!
---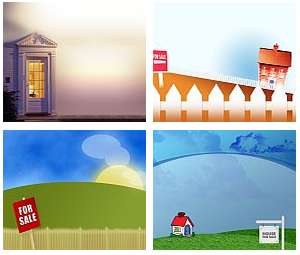 4 Open House Presentations!
You can use these 4 marketing presentations in any way you can imagine. Each has been created in MS PowerPoint. Simply open and add whatever information you like. Perfect for those occasions where you want to express your creativity.
---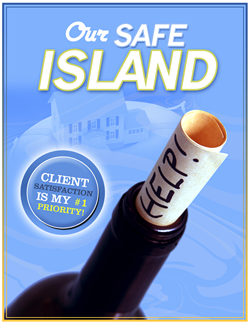 Safe Island Presentation!
A simply way for the seller to reveal both price and selling urgency. You use this presentation when first sitting down at the kitchen table and before you open your listing presentation.
---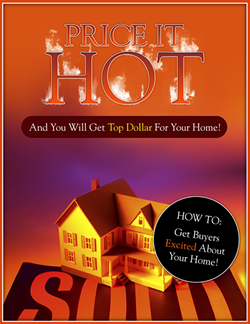 Price It Hot!
A Persuasive 9 Page 'Pricing Presentation' Purposely Designed To Cause A Seller To Reduce Price To Current Market Value.
---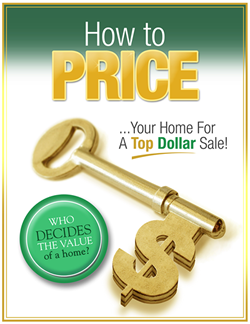 Price It Right!
A Persuasive 7 Page 'Pricing Presentation' Purposely Designed To Cause a Seller To Price Right Starting From Day 1.
---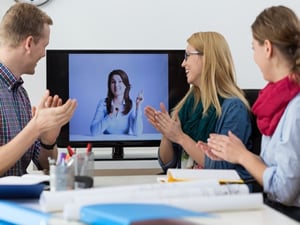 45 Minute Buyer Success Movie
This 'Step-By-Step' coaching video shows you how to position yourself as the buyer expert. This is critical, as doing so causes the seller to recognize you as the right listing agent.
---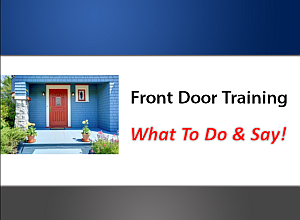 At The Front Door Coaching Movie
Do you want to win the seller before you even take a step into the home? This coaching video will show you what to do and say when at the front door. When doing so, you instantly gain seller acceptance.
---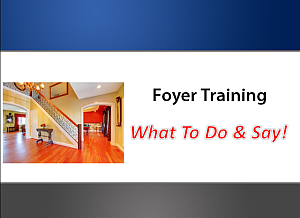 Inside The Foyer Coaching Movie
A brilliant strategy on how to quickly establish rapport and respect with the seller. This video will show you exactly what to do and say the moment you take your first step into the home.
---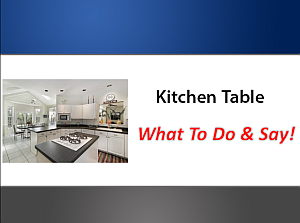 In The Kitchen Coaching Movie!
There are 3 critical strategies you must follow before you open your listing presentation. This video will show you exactly what to do and say before you even open your listing presentation.
---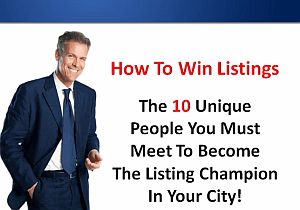 How To Win More Listings Movie!
This remarkable step-by-step coaching movie quickly reveals 'how to easily win listings'. Simply follow its recommendations to start winning listings this week.
---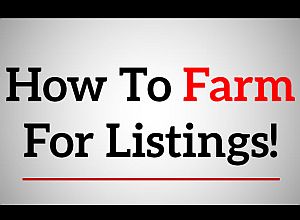 Farming Made Much Easier & Faster!
This informative coaching movie quickly reveals how to farm for listings. Simply follow its recommendations & you will quickly dominate any farm area with ease.
---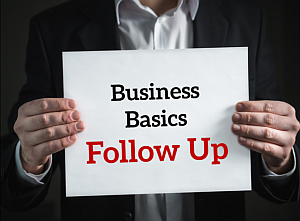 How To Follow Up To Win Listings!
Your fortune is found in the follow up. This personal coaching video outlines what follow up is and how to follow up effectively so that you maximize your listing production.
---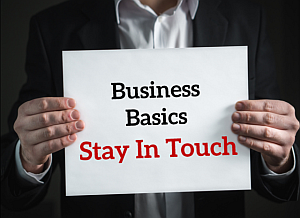 How To Stay In Touch & Win Listings!
Staying in touch is
not

the same as follow up. In this personal coaching video you will discover exactly what Stay In Touch is and how to perform effective Stay In Touch marketing.
---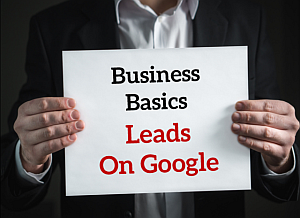 How To Find Listing Leads On Google!
Do you want to be #1 on Google? After all, Google is where the masses are found. In this personal coaching video we will show you what you must do to master Google.
---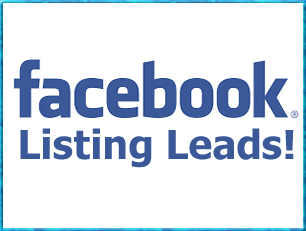 How To Find Listing Leads On Facebook!
The 8 unique websites you need on Facebook to win listing and buyer leads. We detail what each site is and how to post the sites to Facebook for free.

1. Seller is
impressed

with your expertise.
2. Seller instinctively
trusts

you.
3. Seller considers you as the
authority

.
4. Seller realizes the
hard work

you do to sell the home.
5. Seller recognizes your
commitment

to the sale.
6. Seller respects your
experience

& cooperates with you.
7. Seller
believes

you have their best interest at heart.
8. Seller is
excited

about your marketing strategy.

1. It
inspires

the seller to like you.
2. It
motivates

the seller to take action.
3. It supplies
proof

you will sell the home.
4. It includes
evidence

you have buyers for the home.
5. It
persuades

the seller to price right for quick sale.
6. It
informs

the seller how to showcase the home.
7. It
educates

the seller instead of 'sell' the seller.
8. It
generates referrals

because of seller satisfaction.

1.
Hammer

your competition.
2. Listings priced
right

.
3. Virtually
no

objections.
4.
No

cuts in commission.
5.
Longer

listing term.
6. Listings sell
faster

.
7.
Larger

commission checks.
8. Significantly
more

referrals.
A Must Watch if You're Serious About Investing Into A New Listing Presentation!
Click the play button or on the video box to play/pause the video.
If You Want To Discuss Further... Call Randy Roussie at (506) 529-8556 Between 10 AM to 8 PM EST


Robert Burns of RE/MAX Earns Over

$2,000,000!
Since owning and putting to use the entire package, I have earned over $2,000,000 in personal commissions. (I made $18,489.17 when using it on just 1 deal.)
Lilo Clacher of RE/MAX Proven Professionals

Always Wins!
Since purchasing the seller presentation package and putting it to full use, I have NEVER walked away from a listing appointment without the signed listing in my briefcase.
Edee Franklin of Max Broock

Writes...
Powerful material that actually works. All I had to do was flip the pages to get the listing.
Senjey Joshi of Homelife Diamonds

Writes...
It works! I went on my very first listing appointment using the 5 Step strategy and won the listing. The listing presentation is awesome!



On Sale...

Don't Miss Out!