ERA Real Estate Listing Presentation
ERA Listing Presentation for PowerPoint, iPad, Print & Website.
ERA Realty company branded listing presentation for ERA Real Estate agents.
"ERA Company Branded Design - Cover Page"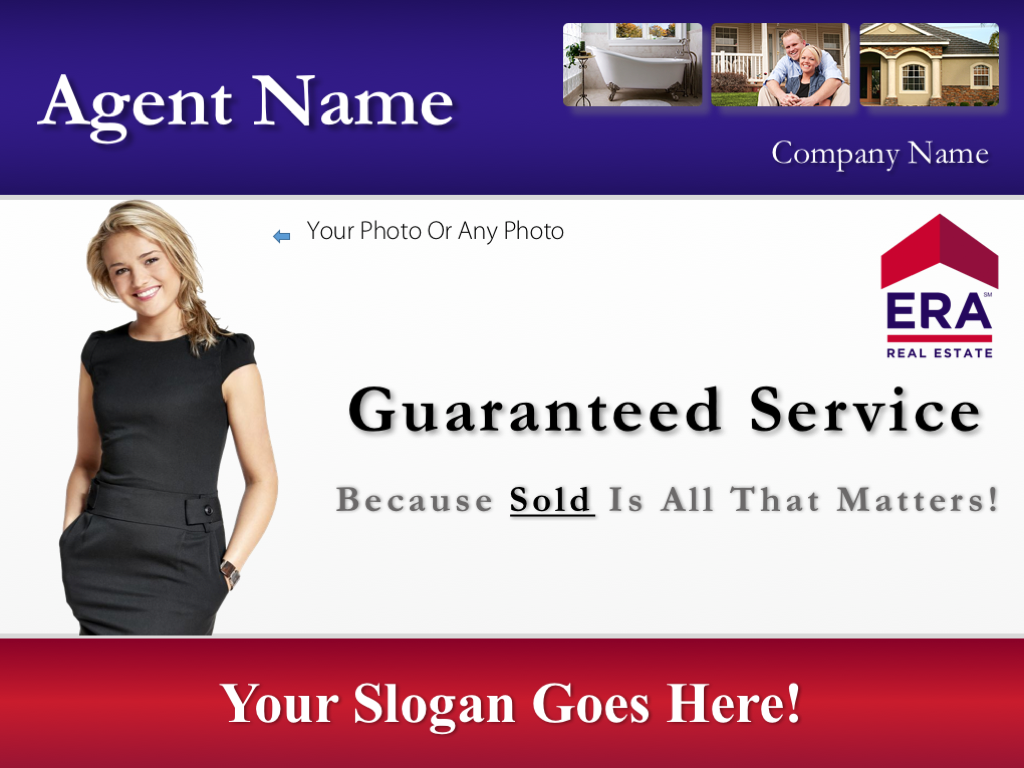 Inside Page of Exit Design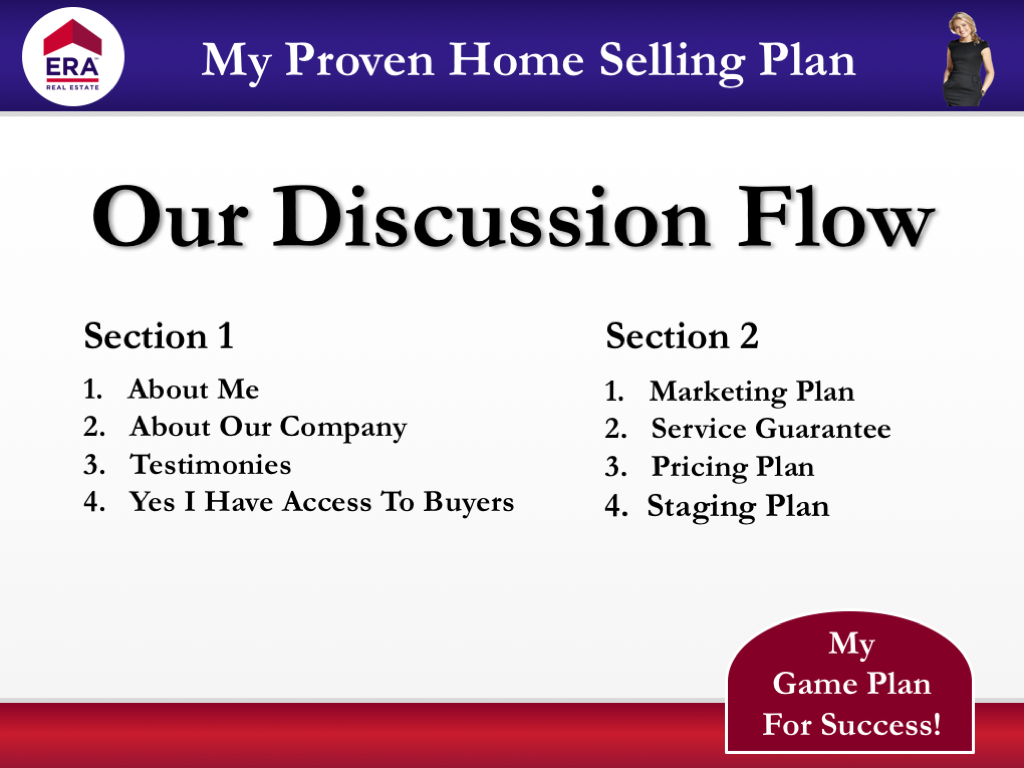 ---
Learn More About The '12 Reasons Why To List With Me' Real Estate Listing Presetation
Order This Presentation - On Sale Now
---

Copyright Notice:
ERA is a copyright & trademark of ERA Franchise Systems LLC. All trademarks, service marks, trade names and logos appearing on the site are the property of their respective owners. ERA/ERA Franchise Systems LLC has NOT reviewed or approved this listing presentation. These presentations are examples of actual work done for individual agents working for ERA.