ERA Real Estate Listing Presentation
ERA Listing Presentation Template for PowerPoint, iPad, Print & Online.
ERA Realty company branded listing presentation designed exclusively for ERA Real Estate agents.
"ERA Company Branded Design - Cover Page"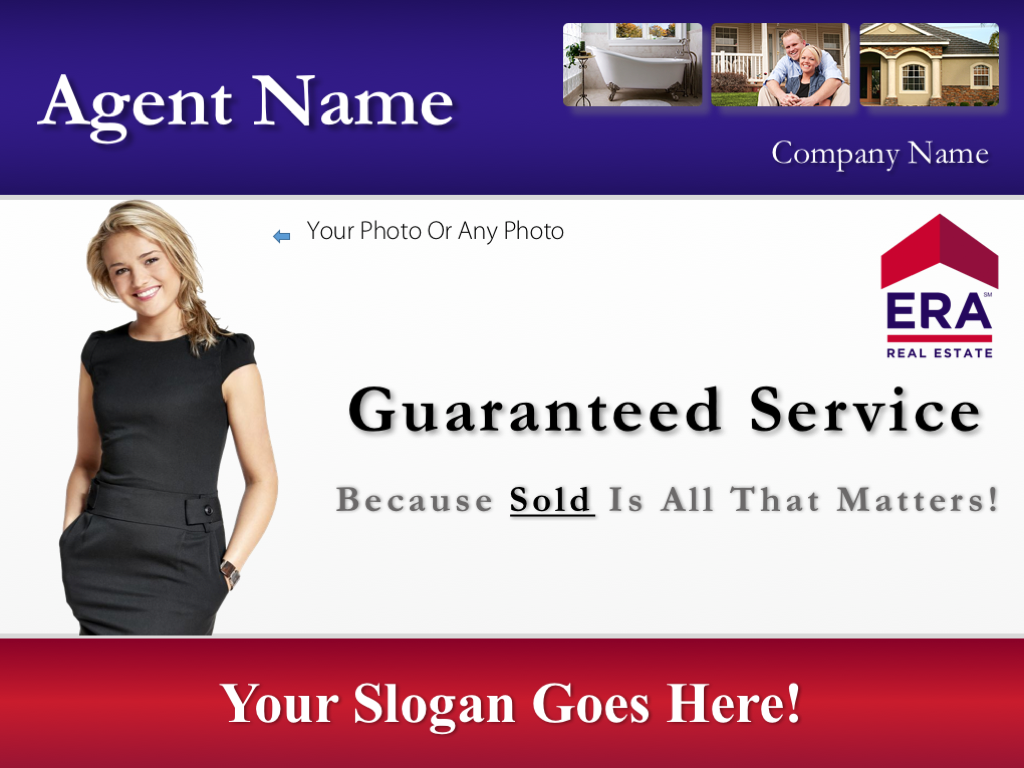 Inside Page of ERA Presentation Template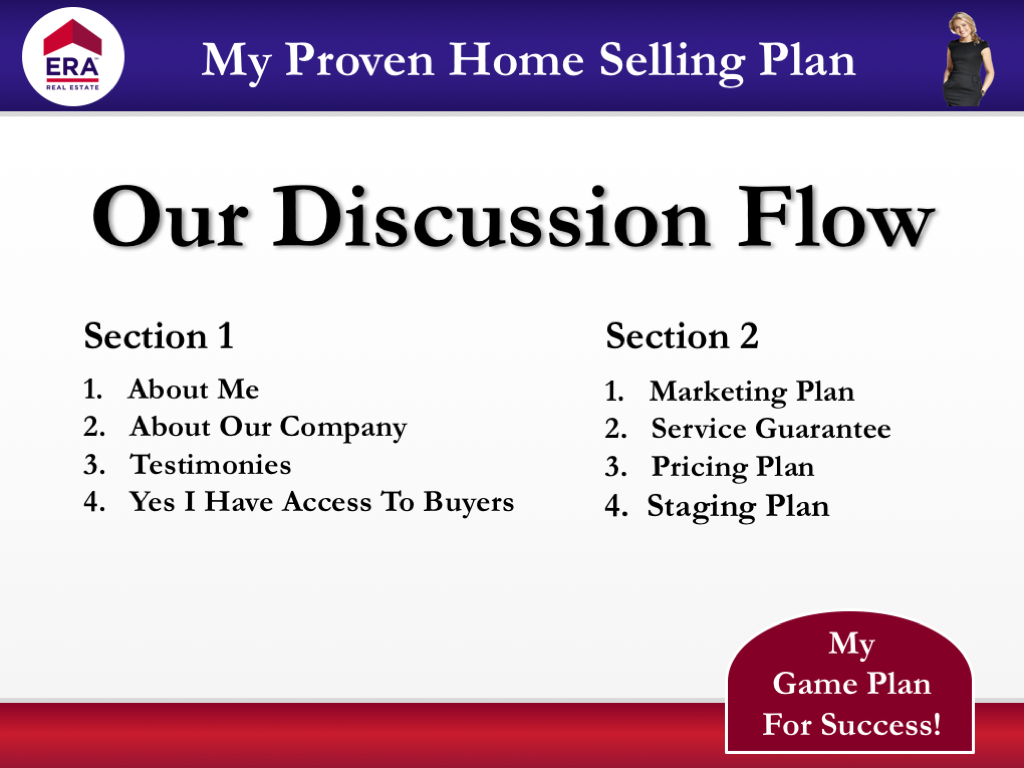 Integrity, confidence and determination are beautifully displayed in a clear and crisp design that sends a powerful marketing message to your seller. Trust is quickly established, providing the seller with the personal feeling of security making the decision to list much easier. The interior design wonderfully complements the flow of the ERA listing presentation template.
The ERA presentation includes the proven content of the '12 reasons why to list with me' listing presentation for agents with a ERA company themed design.
---
More About The '12 Reasons Why' Real Estate Listing Presentation
Order The ERA Listing Presentation Design
---
Copyright Notice: ERA is a copyright & trademark of ERA Franchise Systems LLC. All trademarks, service marks, trade names and logos appearing on the site are the property of their respective owners. ERA/ERA Franchise Systems LLC has NOT reviewed or approved this listing presentation. This ERA presentation example is actual work done for individual agents working for ERA Real Estate.