Century 21 Listing Presentation
Century 21 Listing Presentation Template for PowerPoint, iPad, Print & Online.
Century 21 company branded listing presentation designed exclusively for C21 agents.
"Century 21 Company Branded Design - Cover Page"
Inside Page of Century 21 Template Design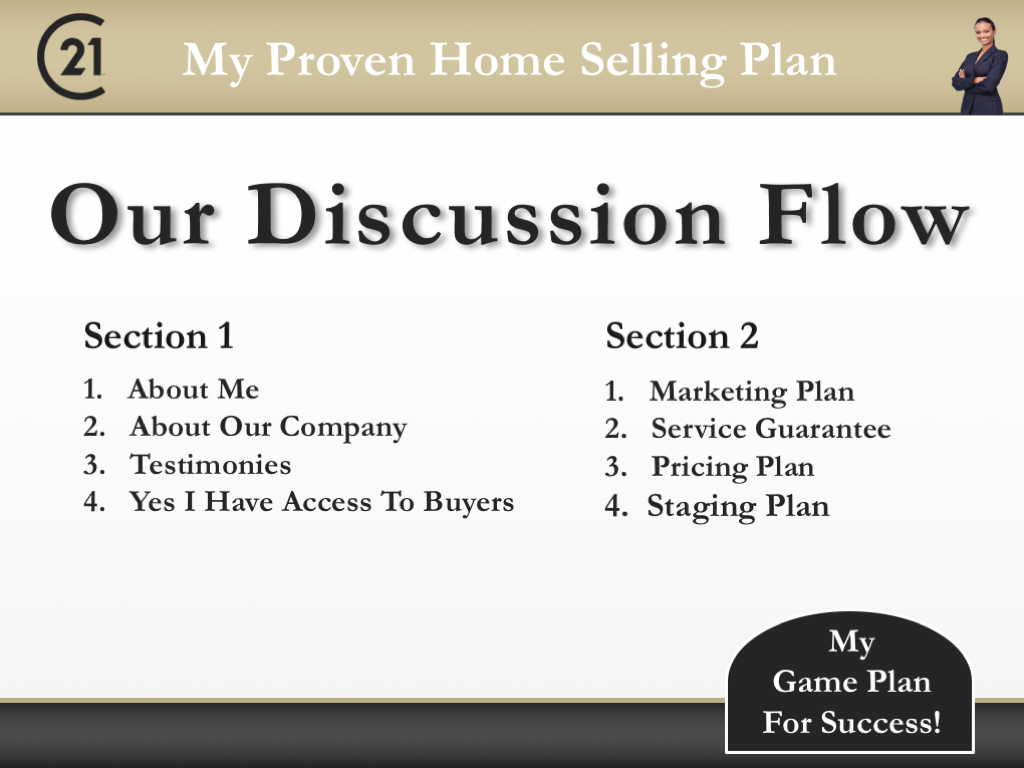 Bold Century 21 design with font and color that jumps off the page. Your client will quickly recognize they have a proven professional in their home... one absolutely dedicated to getting the job done. The interior pages of this C21 template vividly reveal how you will sell the home. This eye-opening and impactful design produces a feeling of trust, integrity and dependability about both you and your proven services.
---
Learn More About The '12 Reasons Why To List With Me' Real Estate Listing Presetation
Order The Century 21 Listing Presentation
---
Copyright Notice: Century 21 is a copyright & trademark of Century 21 International. All trademarks, service marks, trade names and logos appearing on the site are the property of their respective owners. Century 21 has NOT reviewed or approved this listing presentation. This C21 presentation example is actual work done for individual agents working for Century 21.