The
"Strategic Advantage"

Listing Presentation!
Guaranteed

To

Impress

Sellers,

Give You

The Advantage &

Win

Listings!
Comes In 2 Unique Designs - You Get Both When Investing!
---
It's
Proven

&

Endorsed

By Agents Because It Works!
"RE/MAX Agent Has Already Earned Over $2,000,000 Using It."
Robert Burns of RE/MAX Earns Over
$2,000,000!
I made $18,489.17 when using it on just 1 deal. Since owning and putting to use the entire package, I have earned over $2,000,000 in personal commissions. Thank you for this absolutely brilliant listing presentation. It beats all others hands down.
Lolo Clacher of RE/MAX Proven Professionals
Always Wins!
Since purchasing the seller presentation package and putting it to full use, I have NEVER walked away from a listing appointment without the signed listing in my briefcase.
Why

Does The Strategic Listing Presentation Work?
There Are
4

Reasons...
---
"Sellers Are Instantly
Impressed

With You!"
Sellers Will
Recognize You

As The

Right

Agent To List With In


8

Remarkable Ways Because of This Strategic Presentation.
1. Seller is
impressed

with your expertise.
2. Seller instinctively
trusts

you.
3. Seller considers you as the
authority

.
4. Seller realizes the
hard work

you do to sell the home.
5. Seller recognizes your
commitment

to the sale.
6. Seller respects your
experience

& cooperates with you.
7. Seller
believes

you have their best interest at heart.
8. Seller is
excited

about your marketing strategy.

Your Impression Benefits
You will have easier listing appointments

Sellers will be cooperative with you instead of confrontational.

Sellers will be eager to list their homes with you.
Sean Moore of RE/MAX Enjoys
Instant Results!
I purchased the entire package of presentations and have already used it to secure a $350,000 listing!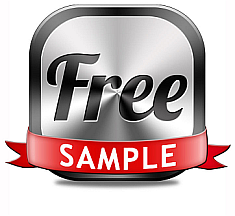 "Sellers Will
Respect

,

Trust & Like

You!"
And Most Importantly, Sellers Will
Believe

In


Your

Expertise, Devotion & Commitment To Their Sale!
1. It
inspires

the seller to like you.
2. It
motivates

the seller to take action.
3. It supplies
proof

you will sell the home.
4. It includes
evidence

you have buyers for the home.
5. It
persuades

the seller to price right for quick sale.
6. It
informs

the seller how to showcase the home.
7. It
educates

the seller instead of 'sell' the seller.
8. It
generates referrals

because of seller satisfaction.

Your Respect, Trust, & Like Benefits
You will have stress-free listing appointments.

Virtually no rude and offensive objections.

And sellers who enthusiastically refer you to their family and friends.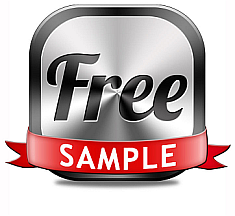 "You Stand Out & Be Absolutely Unique!"
Because You Will Have A Listing Presentation

Unlike

Any Other Agent You May Be In Competition With!
Did You Know...
The average seller Interviews

2 to 7

agents before choosing one to list the home?
And they seldom inform the agents of this 'selection process' fact.
As you know, in real estate sales... coming in 2nd does not pay you a dime.
That's why you need a listing presentation that sets you apart and causes the seller to want to list with you.
Unfortunately The Typical Listing Presentation Has
You Saying The
Same Stuff

As Every Other Agent!
1. I will hold
open houses

for you.
2. I will post your listing to
Facebook

.
3. I will run
ads

in the paper.
4. I use
Google Adwords

too.
5. I will post to
Craigslist & Kijiji

too.
6. I will put a
sign

on your front lawn.
7. I'll have my fellow agents in during
Office Caravan.
8. Oh, oh...
I'm all out of ideas

.
Honestly, If You Say The Same Stuff As Every
Other Agent Does...
How Do You
Expect To Win?

You Must
Not Only

Say Something Different...
But What You Say Must Also

Motivate

The Seller To List!
Good News... Proven Motivational Content Is Included!
Motivational content and photography is included with the presentation.
It has been proven to work by agents all across the country.
And the content is editable, meaning you can add your own personal style in seconds.
Plus you can add critical local real estate info to your presentation too!

Your Stand Out & Be Unique Benefits
You will have a listing presentation with content proven to win you listings.

The seller will know, at the gut level, you are an extraordinary agent... and list with you.

And the seller will consider you an authority, working along side of you throughout the listing term.
Jason Smith of Excel Realty
Wins On Very 1st Try!
This past Thursday evening I went on my very first listing appointment using the '12 Reasons Why To List With Me' listing presentation. Guess what? I got the listing. Thank you so much for creating such awesome listing presentation!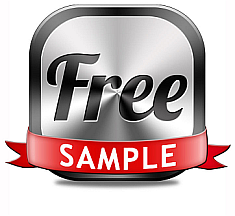 "Gives You A Powerful Unique Selling Point!"
And It Is This 'Unique Selling Point' That
Wins

You The Listing.
Top Listing Agents Understand...
Sellers are

NOT

motivated by open houses, ads and Facebook posts, etc.
Instead they focus on what

really motivates sellers

to list... and that is...

"BUYERS"

.
This becomes their

'Unique Selling Point'

and the #1 reason

why sellers list

with them.
And when you use this remarkable 'Unique Selling Point' of Focused Buyers... you will suddenly find yourself winning listings with much greater ease!
The Unique Selling Point Begins With The MLS!

Were you aware?

The MLS

is MOST POWERFUL marketing machine on the planet?
It was invented so you can

PROVE

to sellers

you have 'Targeted MLS Buyers'

?
And you will even put a

list of these buyers

on the kitchen table...

including photos of the homes

they now live in!
Targeted MLS Buyers?
What The Heck Are Targeted MLS Buyers?

We understand you probably have received virtually NO training on the MLS & why it was initially invented.
Nor have you received any training on how you use the MLS to partner

& PROVE

to sellers you have buyers.
If you disagree...
Just ask yourself these 2 questions.
(1) Do You Know What The
Hotsheets

Are?
(2) Do You Know

Why

The Board Gives Them To You Each Day?

Yes... the

MLS Hotsheets

.
Do you use them when you are with the seller?
If not... then it is 100% proof you have not been properly trained on the MLS itself.
And because of this lack... you are MISSING OUT on the #1 way to win listings and hammer your competition.
Just Imagine... The Seller's Reaction
When You

Put
A List of

20 to 30

MLS Buyers On The Kitchen Table.
(And
Photos

of The Homes Where These Buyers Now Live!)
'How do I do that?', you ask.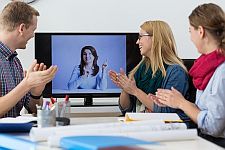 By using the Hotsheets.
Our 45 Minute MLS Buyer Video will show you how to use the Hotsheets to win listings.
It's included

FREE

with your presentation investment.
And it will give you the Strategic BUYER advantage over every other agent in town!
Do You Know What Is The
#1 Motivational Hot Button

of A Seller?
(And When Pushed Results In You Always Winning The Listing!)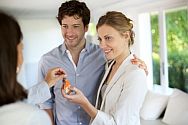 BUYERS!
That's the #1 motivational hot button of all sellers.
When you put a list of 20 to 30 buyers on the kitchen table... guess what happens?
The seller instantly considers you the

RIGHT AGENT

and automatically wants to list with you.

Your Unique Selling Point Benefits
Sellers will recognize you as the

Buyer Authority

.

Authority means you will be in

complete control

of the listing appointment.

You will

HAMMER

your competition... because they will simply be unable to compete against you.
Agent Pilar Hamrick of Virtual Properties writes...
The listing presentation is the best investment I have ever made in my career. Thank you so much!
Your Top
8 Benefits

You Will Enjoy When
Using The Strategic Advantage Listing Presentation!
1.
Hammer

your competition.
2. Listings priced
right

.
3. Virtually
no

objections.
4.
No

cuts in commission.
5.
Longer

listing term.
6. Listings sell
faster

.
7.
Larger

commission checks.
8. Significantly
more

referrals.
You Can
Say Goodbye

To Sales Scripts & Closing Techniques Too
Because Sellers Hate Pushy, Rude & Obnoxious Salespeople!
1. The Strategic Advantage Listing Presentation Uses An
Educational

Approach Vs A

Sales

Approach!

Sellers hate being pressured by a slick-talking salesperson. In fact, a 'sales closing & sales script' presentation is the #1 reason why sellers say no to listing with an agent. This is why we recommend using an 'Educational' style seller presentation which logically explains how you are going to sell the home in a straightforward manner without the use of high-pressure sales closing scripts and techniques.
2. It Focuses Only On What
Really Motivates

Sellers To List!

The '#1 Motivational Hot Button' of a seller are 'BUYERS'. After all, if the seller already had a buyer he/she would have no need to hire you! Did you know mega listing agents focus the entirety of their listing presentation on buyer acquisition, communication and retention?
3. It Proves To The Seller You Are An
Extraordinary Agent

!

You will show the seller how the 'MLS Board Backs You Up' when it comes to locating and communicating with the urgent buyers. This is rather easy to do by focusing your conversation on the Hotsheets with the seller. And our Advanced Buyer Training Video will show you how to effectively use the Hotsheets to win the seller. This causes the seller to recognize you as an extraordinary agent, one they simply must list with.
4. It Persuades The Seller To
Price Hot

For Quick Sale!

The 'Pricing Strategy' found within the seller presentation quickly persuades the seller to not only price right but to also understand why pricing right is to his/her advantage. The result... your listings sell faster!

And Since It's A MS PowerPoint Design You Can...
Personalize

&

Customize

The Listing Presentation To Your Exact Style!
1. Drop in your
logo

.
2. Drop in your
photo

.
3. Designed for
both

MS PowerPoint & Keynote.
4. Presentations
fully editable

using PowerPoint/Keynote.
5. You can
alter

design & content layout if you want.
6. You can
email

the presentation to a seller.
7. You can add the presentation to your
website

.
8. You will have a
100% custom

listing presentation.
Invest Now & Remember...
This is A Tax Deductible Investment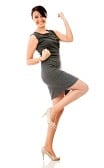 -------------------------------------------------------------