Unfortunately...

Luck is Not

A Strategy!
If you want to win...

winging

it won't

work because you have

competition

.
The typical seller interviews

2 to 7

agents before listing.
If

you follow the 'luck' strategy...

you just may lose

.
Introducing... The

5 Step

Listing System!
Because You

Need More

Than Just A Listing Presentation To Win.


---
Endorsed By Agents Because it Works!
Robert Burns of RE/MAX Earns Over

$2,000,000!
I was fed up with losing listings. With a wife and 9 kids, I simply could not afford to be average. Since owning and putting to use the entire package, I have earned over $2,000,000 in personal commissions. (I made $18,489.17 when using it on just 1 deal.)
Lilo Clacher of RE/MAX Proven Professionals

Always Wins!
Since purchasing the seller presentation package and putting it to full use, I have NEVER walked away from a listing appointment without the signed listing in my briefcase.
Edee Franklin of Max Broock

Writes...
Powerful material that actually works. All I had to do was flip the pages to get the listing.
Senjey Joshi of Homelife Diamonds

Writes...
It works! I went on my very first listing appointment using the 5 Step strategy and won the listing. The listing presentation is awesome!

---
Here Are The
5 Steps

In Detail!
Each Step Is Absolutely Critical To Your Listing Success.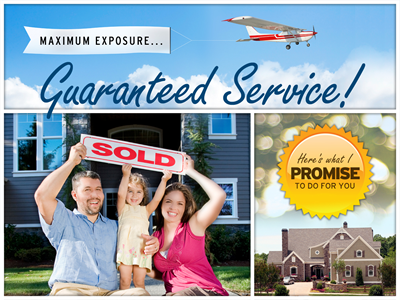 Step 1
Pre-Listing Presentation
(Presentation & Video Training Is Included)
A pre-listing presentation is a commercial all about you!
It highlights your experience & expertise to the seller.
Its purpose is to impress & impact the seller.

"Pre-Listing Presentation!"
Set The Stage For Your Listing Success!
(100% editable & printable. Created In MS PowerPoint.)
1. The
purpose

of a pre-listing presentation is to

prepare

your seller for your arrival.
2. It
differentiates

you for other agents, causing the

seller to take notice

of your professionalism & commitment to the sale.
3. Simply email it, or drop it off to your seller,
3 days

before your listing appointment.
"Note... It's Easy Peasy!"
1. Content is included.
2. You can easily edit existing content & even add new content.
3. And you can add pages, deleted pages, etc...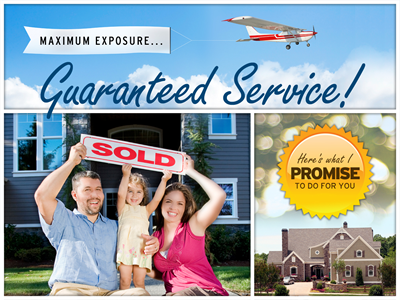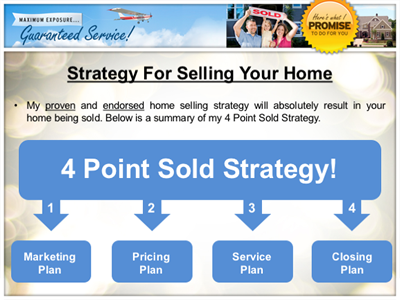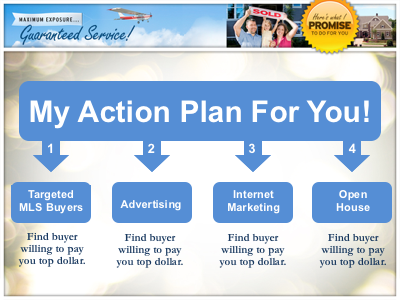 ---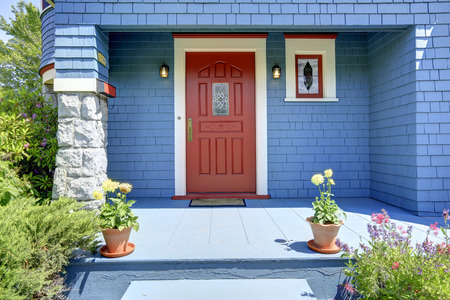 Step 2
The Front Door Strategy
(Video Training Is Included)
Just do 3 specific actions when at the front door.
The 3 actions guarantees maximum 1st impression impact.
The result... seller recognizes you're an extraordinary agent.

"When At The Front Door!"
You Only Have 1 Chance To Make A Good 1st Impression!

1. A seller's

first impressions

happens at the

front door

. 2. There are

3 actions

you must do to guarantee effective first impression.




Coaching Video Included!

1. Our

step-by-step

coaching video shows you how to win the seller. 2. You will know exactly

what to say

create a winning 1st impression. 3. The

result

... the seller

likes

you

before

you take a step into the foyer.



---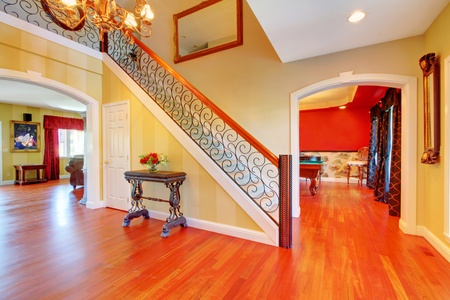 Step 3
Inside Foyer
What To Say & Do When In The Foyer
The purpose of this strategy is establish rapport.
You will request a 'Home Tour'.
Take out your notepad, because the seller is about to say yes!

"When Inside The Foyer"
It's Time To Build Rapport... Before Sitting Down At The Kitchen Table!
1. The
foyer

is where you will ask the seller for a

home tour.
2. This provides the opportunity to create
rapport

with the seller.
3. Rapport must happen
before

you sit down at the kitchen table.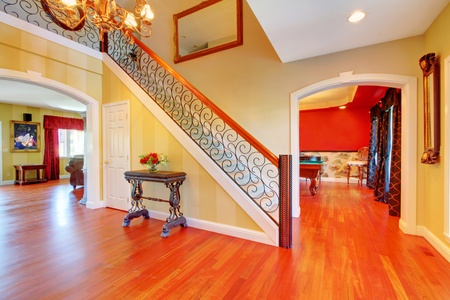 4. You want the seller's
advice

on the home's good & bad points.
5. This time provides you the opportunity to
interact

with the seller in a positive and constructive manner, creating the rapport required before sitting at the kitchen table.
Video Coaching Included!
1. Our
step-by-step video coaching

shows you how to win the seller.
2. You will know exactly what to
do & say

to create rapport before sitting down at the kitchen table.
---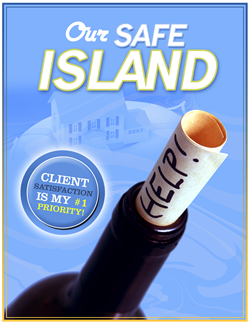 Step 4
Kitchen Table & 'Safe Island'
What To Say & Do When Beginning The Conversation
Kitchen table strategy is divided into 2 sections.
Section 1: Safe Island Presentation.
Section 2: The Actual Listing Presentation.

The Safe Island Presentation...
Its Purpose Is To Uncover Seller Motivation!
1. When at the kitchen table, you begin by using the
Safe Island

presentation.
2. This presentation uncovers
2

critical pieces of information from the seller... which are...
3.
(1)

Price &

(2)

Urgency.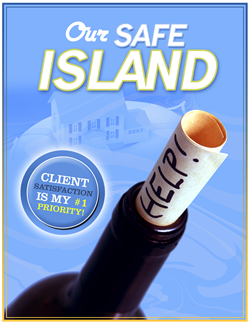 Coaching Video Shows You How!
1. Our step-by-step coaching video shows you how to gather this 'critical for success' seller information with ease!
2. You are now ready to begin the listing presentation.
---

It's Time To Use The Listing Presentation!
Introducing The...
"12 Reasons Why To List With Me!"
Listing Presentation
*** Presentation Available In Many Designs ***
Beautifully & Professionally Designed & 100% Editable
For Use On Computer, iPad, Tablet, Notebook, Print & Website

---
"Why Does It Work?
Because It's Simple!

"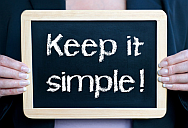 The last thing you want is a complicated listing presentation.
People simply 'tune out' whenever they think something is too complicated and hard to understand.
So an effective listing presentation is one that is simple.
This is what the '12 Reasons Why To List With Me!' presentation does for both you & the seller.
"How Are You Going To Keep It
Simple

?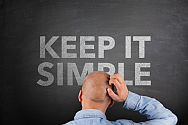 That's easy... you will

focus

the listing presentation on buyers.
This is exactly the reason why the seller has invited you into the home.
How are you going to focus on buyers?
You do so through the '12 Reasons' outlined within the listing presentation.
"Yes... Keep It Simple With The

12 Steps

!"
Here Is The Presentation Slide Outlining The 12 Steps

The 12 Steps Also

Prove

You Are A Buyer Expert!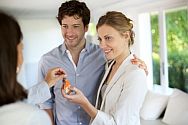 1. Yes every page of your listing presentation must be 'buyer focused'.
2. When you focus on buyers... you are guaranteeing the seller is actually listening to you.
3. When you discuss your 'buyer marketing plan'... you are speaking the kind of language your seller wants to hear.
4. At every moment during the listing presentation you will focus on buyers because buyers is the #1 motivational hot button of a seller.
5. Proving you are a buyer expert will cause the seller to see you differently from any other agent he/she may interview.
Our

45 Minute

Buyer Video... Helps You To Win!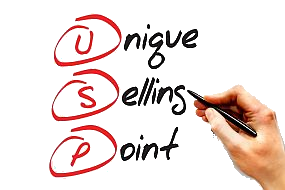 1. It is filled with powerful buyer tips.
2. Each tip will 'tip the scales' in your favor when with the seller.
3. We urge you to invest quality time what watching this video coaching.
4. By doing so you will equip yourself for significant listing success.
5. And you have the skill that absolutely motivates the seller to choose you as their listing agent.
Summary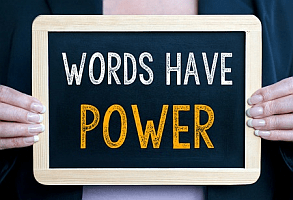 1. We all know words have power
2. Nothing is more true than when it comes to a listing presentation.
3. The words and the concepts found with the presentation are critical to your success.
4. When combined with each of the steps within the listing system you have increased the odds for success.
5. After all... every successful business has a system and follows that system to produce their success.
6. An excellent example would be McDonald's. It is their system that has created their success.
7. Another example would be the national real estate brands like RE/MAX and Century 21.
8. The same applies to you... when you have a system and implement that system... you win!

---
Top 8

Seller Benefits you Definitely Want
Because It Will Mean You Win The Listing!
1. Seller is
impressed

with your expertise.
2. Seller instinctively
trusts

you.
3. Seller considers you as the
authority

.
4. Seller realizes the
hard work

you do to sell the home.
5. Seller recognizes your
commitment

to the sale.
6. Seller respects your
experience

& cooperates with you.
7. Seller
believes

you have their best interest at heart.
8. Seller is
excited

about your marketing strategy.
But
Why

Does It Work So Well?
Because It Gets The Seller
Excited

About You!
1. It
inspires

the seller to like you.
2. It
motivates

the seller to take action.
3. It supplies
proof

you will sell the home.
4. It includes
evidence

you have buyers for the home.
5. It
persuades

the seller to price right for quick sale.
6. It
informs

the seller how to showcase the home.
7. It
educates

the seller instead of 'sell' the seller.
8. It
generates referrals

because of seller satisfaction.
Here's
8

More Reasons Why It Works So Well!
1.
Hammer

your competition.
2. Listings priced
right

.
3. Virtually
no

objections.
4.
No

cuts in commission.
5.
Longer

listing term.
6. Listings sell
faster

.
7.
Larger

commission checks.
8. Significantly
more

referrals.
You Can
Say Goodbye

To Sales Scripts & Closing Techniques Too
Because Sellers
Hate

Pushy & Obnoxious Salespeople!
1. The Strategic Advantage Listing Presentation Uses An
Educational

Approach Vs A

Sales

Approach!

Sellers hate being pressured by a slick-talking salesperson. In fact, a 'sales closing & sales script' presentation is the #1 reason why sellers say no to listing with an agent. This is why we recommend using an 'Educational' style seller presentation which logically explains how you are going to sell the home in a straightforward manner without the use of high-pressure sales closing scripts and techniques.
2. The Listing Presentation Focuses Only On What
Really Motivates

Sellers To List!

The '#1 Motivational Hot Button' of a seller are 'BUYERS'. After all, if the seller already had a buyer he/she would have no need to hire you! Did you know mega listing agents focus the entirety of their listing presentation on buyer acquisition, communication and retention?
3. The Presentation Proves To The Seller You Are An
Extraordinary Agent

!

You will show the seller how the 'MLS Board Backs You Up' when it comes to locating and communicating with the urgent buyers. This is rather easy to do by focusing your conversation on the Hotsheets with the seller. And our Advanced Buyer Training Video will show you how to effectively use the Hotsheets to win the seller. This causes the seller to recognize you as an extraordinary agent, one they simply must list with.
4. The Presentation Persuades The Seller To
Price Hot

For Quick Sale!

The 'Pricing Strategy' found within the seller presentation quickly persuades the seller to not only price right but to also understand why pricing right is to his/her advantage. The result... your listings sell faster!
Total Functionality For You!
Beautifully & Professionally Designed & 100% Editable
For Use On Computer, iPad, Tablet, Notebook, Print & Website


And Since It's A MS PowerPoint Design You Can...
Personalize

&

Customize

The Listing Presentation To Your Exact Style!
1. Drop in your
logo

.
2. Drop in your
photo

.
3. Designed for
both

MS PowerPoint & Keynote.
4. Presentations
fully editable

using PowerPoint/Keynote.
5. You can
alter

design & content layout if you want.
6. You can
email

the presentation to a seller.
7. You can add the presentation to your
website

.
8. You will have a
100% custom

listing presentation.
Invest Now & Remember...
This is A Tax Deductible Investment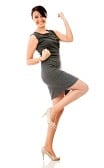 Seller Listing Presentation Features
PowerPoint & Keynote Compatible
Use your custom listing presentation with either MS PowerPoint or Keynote.
iPad & Tablet Compatible
If you use a iPad or Android tablet when on an appointment then you'll love this presentation.
High Quality Printable
Your presentation has been graphically designed to produce a beautiful print finish.
Fully Editable & Customizable
In seconds you can drop in your logo, photo, make edits to content and much more.
Includes Content For All Slides
Recommended content proven to produce results is included with your presentation.
Includes Free Video Training
Included is 'Step-By-Step' presentation video training to help you win!
Seller Listing Presentation
Company Branded Examples