You Must
Win

To

Get Paid

... Because You Are In Competition With

2 to 7

Agents!
One truth is absolutely certain in real estate sales... you never get paid a cent unless you win the listing. And winning is what you must do when you consider how fierce the competition is for listings.
The cold and brutal truth is... up to 7 agents are hoping to win the listing. At the very least, you are in competition with 1 other agent for every listing appointment you attend. And if you don't win, you don't get paid one red cent.
This is why a listing presentation is a must have. And you must have more than just a pretty looking listing presentation. It must be a competition destroying and seller impressive listing presentation... because anything less will simply not do the job!
What
Strategy

Will You use To

Beat

Your Competition &

Win

The Listing?
Have you ever considered what these 6 other agents are saying to your seller? Unfortunately, most agents do not take this into consideration. You certainly can't be saying the same stuff as the 6 other agents are saying to the seller... because that certainly will not make you stand out.
The truth is... these 6 other agents are most likely saying the same stuff as you are saying to the seller. Now if that is happening then how can the seller honestly see you as a unique agent and with an effective strategy on how to sell the home?
What are these other agents saying? Does any of the following sound familiar to you? If so... oh-oh!
I'll do a few open houses for you.
I'll post your listing to Facebook.
I'll run an ad in the local paper.
I'll put a yard sign up.
My Internet plan is #1.
Isn't this exactly what every other agent is saying to a seller? If you are saying the same stuff... then how are you going to win the listing?
To Win... You Must Be
Really

Different!
What are you going to put into your listing presentation that absolutely proves to the seller you are a very different agent with a unique strategy to sell the home?
If you don't know... that's where we step in and help you to be unique. How do we do this for you? Through the content we have included with our agent endorsed listing presentations. The content is proven to work. Plus you can edit the content to add whatever you consider to be significant within your local market. The end result is you have a listing presentation that is totally custom to you and one that absolutely impresses your seller.
Were You Aware Content Is
How

You

Motivate

A Seller To Choose You?
Our content, which has been proven by agents to work, persuades the seller to choose you instead of another agent. How does it achieve this remarkable challenge?
The content is purposely written to appeal to the seller by speaking the exact motivational language your seller wants to hear from you. What is that motivational language? In one specific word... buyers. Why is it buyer focused? Because your seller has invited you over to the home for only one reason... he/she WANTS a buyer.
"Yes I Have Access To
Buyers

Mr. Seller!"
Why are buyers so important to a seller? Because a buyer is what a seller wants from you. After all, if the seller already had a buyer they would certainly have no need to hire you or to pay you a very large commission check.
It is unfortunate most agents do not realize the real motivating reason why sellers are willing to pay large commission fees. Because agents are unaware of this motivational reason, their listing presentations focus on activity instead of motivation. This makes it almost impossible for agents to differentiate themselves one from another.
Were You Aware You Can
Prove

To Sellers you have Access To Motivated buyers?
Most agents certainly don't know how. And why not? Because training on how to win sellers when on a listing appointment is virtually non-existent.
So how do you know if the training you have received gives you the advantage when on listing appointments? To answer that question, allow us to ask you this question. Do you bring a copy of the HOTSHEETS with you when on a listing appointment? If not, oh-oh!
May we ask another question? Has any individual ever trained you on the MLS itself? Why do we ask? Because it is through the MLS that you will be able to provide tangible evidence to any seller that you really do have access to motivated buyers. In fact... you will even put photos of the homes where these buyers now live on the kitchen table of the seller. If you do not know how to do this, we will show you how in our MLS buyer video that is included with your investment.
Our
45

Minute Coaching Video Will Show You How To Win The Confidence of Your Sellers!
Included in your investment is our "45 Minute - Yes I Have Buyers For Your Home Mr. Seller!" coaching video. Through this video we will show you how to prove to any seller that you are the right agent to hire. In fact, we will show you how to provide the evidence that you really do have buyers. And you can say goodbye to sleazy sales scripts and high pressure closing techniques because thanks to this listing presentation your seller will want to list with you!
Introducing...
"12 Reasons Why To List With Me!"
Listing Presentation
Use The Slideshow To See A Few Pages!
Click the left/right arrow icons to navigate the slideshow
*** Presentation Available In Many Designs ***
-----------------------------
Watch Video To Learn Even More!
Click the play button or on the video box to play/pause the video.
"prove This & Instantly Win Listing!"
Click the play button or on the video box to play/pause the video.
Imagine How Impressed The Seller Will Be!
For Use On Computer, iPad, Tablet, Notebook, Print & Website.


And Since It's A MS PowerPoint Design You Can...
Personalize

&

Customize

The Listing Presentation To

Your

Exact Style!
1. Drop in your
logo

.
2. Drop in your
photo

.
3. Designed for
both

MS PowerPoint & Keynote.
4. Presentations
fully editable

using PowerPoint/Keynote.
5. You can
alter

design & content layout if you want.
6. You can
email

the presentation to a seller.
7. You can add the presentation to your
website

.
8. You will have a
100% custom

listing presentation.
It's
Endorsed

By Agents Because it Works!
Robert Burns of RE/MAX Earns Over

$2,000,000!
Since owning and putting to use the entire package, I have earned over $2,000,000 in personal commissions. (I made $18,489.17 when using it on just 1 deal.)
Lilo Clacher of RE/MAX Proven Professionals

Always Wins!
Since purchasing the seller presentation package and putting it to full use, I have NEVER walked away from a listing appointment without the signed listing in my briefcase.
Edee Franklin of Max Broock

Writes...
Powerful material that actually works. All I had to do was flip the pages to get the listing.
Senjey Joshi of Homelife Diamonds

Writes...
It works! I went on my very first listing appointment using the 5 Step strategy and won the listing. The listing presentation is awesome!

Top 8

Benefits you Definitely Want!
1. Seller is
impressed

with your expertise.
2. Seller instinctively
trusts

you.
3. Seller considers you as the
authority

.
4. Seller realizes the
hard work

you do to sell the home.
5. Seller recognizes your
commitment

to the sale.
6. Seller respects your
experience

& cooperates with you.
7. Seller
believes

you have their best interest at heart.
8. Seller is
excited

about your marketing strategy.
But
Why

Does It Work So Well?
Because It Gets The Seller
Excited

About You!
1. It
inspires

the seller to like you.
2. It
motivates

the seller to take action.
3. It supplies
proof

you will sell the home.
4. It includes
evidence

you have buyers for the home.
5. It
persuades

the seller to price right for quick sale.
6. It
informs

the seller how to showcase the home.
7. It
educates

the seller instead of 'sell' the seller.
8. It
generates referrals

because of seller satisfaction.
Here's
8

More Reasons Why It Works So Well!
1.
Hammer

your competition.
2. Listings priced
right

.
3. Virtually
no

objections.
4.
No

cuts in commission.
5.
Longer

listing term.
6. Listings sell
faster

.
7.
Larger

commission checks.
8. Significantly
more

referrals.
Invest Now & Remember...
This is A Tax Deductible Investment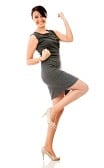 Listing Presentation Features:
PowerPoint & Keynote Compatible
Use your custom listing presentation with either MS PowerPoint or Keynote.
iPad & Tablet Compatible
If you use a iPad or Android tablet when on an appointment then you'll love this presentation.
High Quality Printable
Your presentation has been graphically designed to produce a beautiful print finish.
Fully Editable & Customizable
In seconds you can drop in your logo, photo, make edits to content and much more.
Includes Content For All Slides
Recommended content proven to produce results is included with your presentation.
Includes Free Video Training
Included is 'Step-By-Step' presentation video training to help you win!
Company Branded Listing Presentation Examples
RE/MAX is a copyright & trademark of RE/MAX International. Century 21 is a copyright & trademark of Century 21 International. Coldwell Banker is a copyright & trademark of Coldwell Banker International. Exit is a copyright & trademark of Exit International. Keller Williams is a copyright & trademark of Keller Williams International. Berkshire Hathaway HomeServices is a copyright & trademark of HomeServices of America, Inc. Realty Executives is a copyright & trademark of Realty Executives International. Royal LePage is a copyright & trademark of Brookfield Real Estate Services Fund. ListingPresentationForAgents.com & '12 Reasons Why To List With Me' Listing Presentation are copyright of Achieve Ace Ltd. All other trademarks, service marks, trade names & logos appearing on this website are property of their respective owners.